Swiss Franc to Hong Kong Dollar Converter
Taux interbancaire
1 CHF = 0 HKD
Fluctuation (sur 24h)
Graphique (sur 24h)
CHF
HKD
You'll save
0.00 HKD / an
Start
Interbank exchange rate Swiss franc Hong Kong dollar
(Last updated on )
Conversions Franc Suisse Dollar de Hong Kong
1 CHF 0.00 HKD
5 CHF 0.00 HKD
10 CHF 0.00 HKD
25 CHF 0.00 HKD
50 CHF 0.00 HKD
100 CHF 0.00 HKD
500 CHF 0.00 HKD
1'000 CHF 0.00 HKD
5'000 CHF 0.00 HKD
10'000 CHF 0.00 HKD
50'000 CHF 0.00 HKD
Conversions Dollar de Hong Kong Franc Suisse
1 HKD 0.00 CHF
5 HKD 0.00 CHF
10 HKD 0.00 CHF
25 HKD 0.00 CHF
50 HKD 0.00 CHF
100 HKD 0.00 CHF
500 HKD 0.00 CHF
1'000 HKD 0.00 CHF
5'000 HKD 0.00 CHF
10'000 HKD 0.00 CHF
50'000 HKD 0.00 CHF
Find our other currency converters
Converter Swiss franc, Hong Kong dollar
All currencies without exception can be processed by the Telexoo online converter. Changing Swiss francs into Hong Kong dollars is a simple click away. The exchange rate will no longer hold any secrets for you because with Telexoo, everything is transparent, fast and competitive.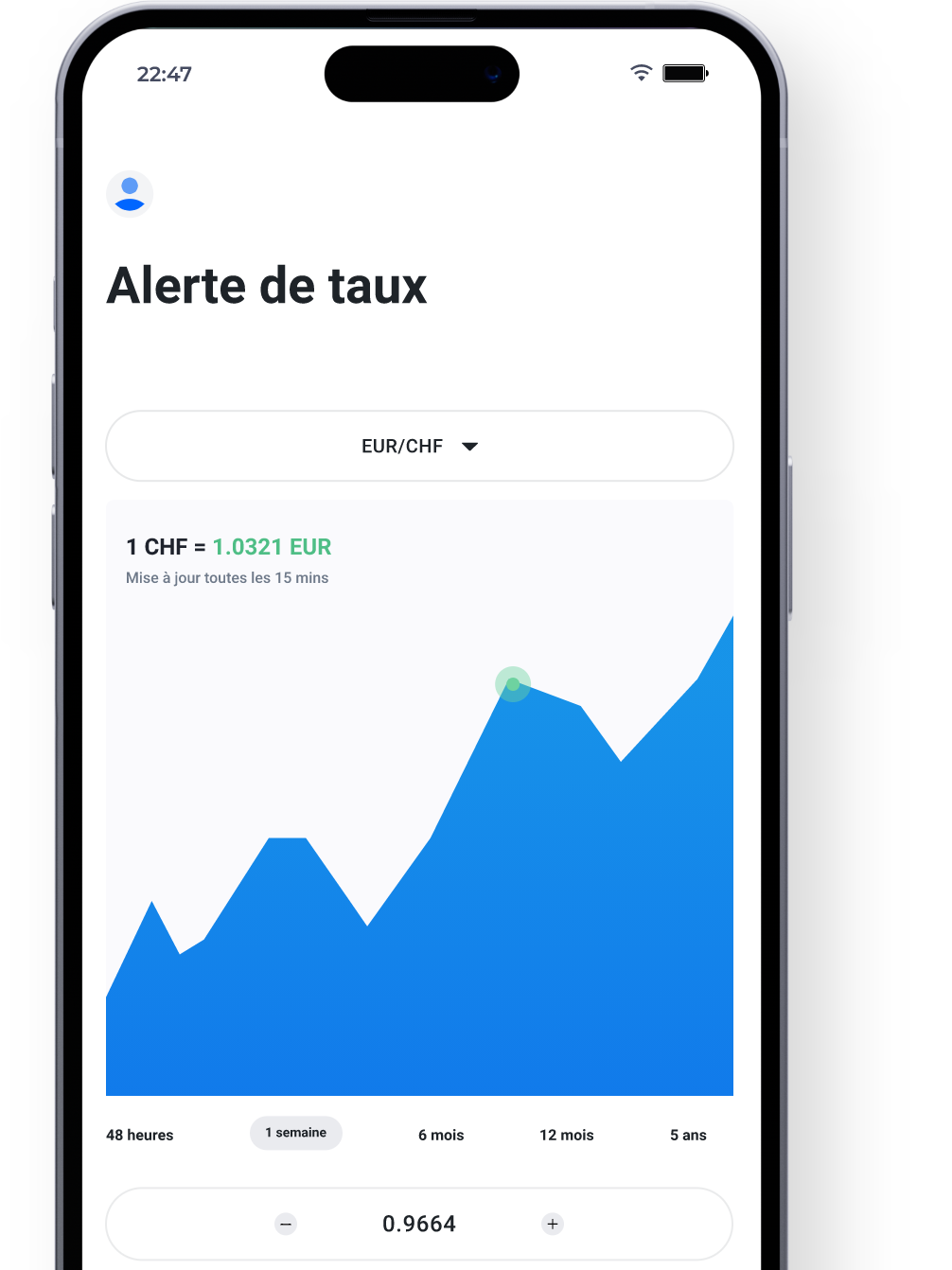 Evolution of the CHF-HKD exchange rate
HKD is a volatile currency, which means that its exchange rate is regularly subject to market fluctuations. Telexoo provides us with charts that allow us to decipher the movements of sensitive currencies. It is precisely with currencies of this type that the help of a converter becomes indispensable. With Telexxo, you know exactly where you stand. Every fifteen minutes, the site updates itself according to market developments.
How to use Telexoo
With Telexoo, everything happens online. As soon as you register, you will be informed of the current rates. You carry out your exchange transactions with full knowledge of the facts, protected from unpleasant surprises. Because Telexoo takes care of each client, making it its duty to offer the best rate every time. The savings made are therefore far from being symbolic. In 48 hours maximum, your money is converted and paid back into your bank account, in complete security, with an official document certifying the transaction carried out.
Comparison with a bank
Telexoo offers advantages impossible with a bank. Because the online converter is not subject to the classic interbank rates which cause additional costs. With Telexoo, there are no transfer or account maintenance fees, and in the end, it makes quite a difference. Not to mention the fact that you don't have to travel to carry out your transactions. Saving time, saving energy, all in a totally secure space.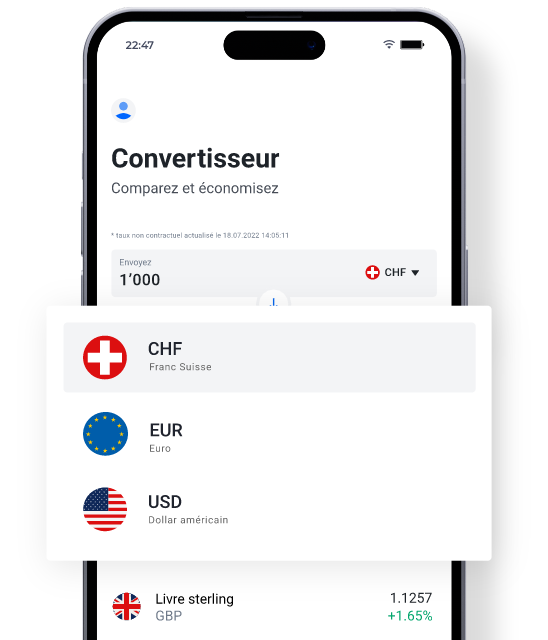 Relying on Telexoo for payments
Telexoo is aimed at both individuals and professionals. The simplicity of the process makes it possible to quickly convert a currency and receive the equivalent in one's account. The website is also available as a mobile application, allowing you to access this converter at any time. A few clicks are all it takes to validate the operation.
Permanent assistance
Telexoo, it is also a personalized reception, by telephone, to answer any question of the Net surfers. This relationship with the clientele allows us to create a relationship of trust that is always pleasant, even when changing money. For each transaction, you receive a confirmation email and an official exchange slip. Because with Telexoo, everything is transparent and in perfect agreement with the legislation.
Try Telexoo, create a free account in just 5 mins!
No commitment, use Telexoo whenever you want. With no account fees, Telexoo adapts to your needs.
Start