Swiss Franc to Euro Converter
Taux interbancaire
1 CHF = 0 EUR
Fluctuation (sur 24h)
Graphique (sur 24h)
CHF
EUR
You'll save
0.00 EUR / an
Start
Interbank exchange rate Swiss franc Euro
(Last updated on )
Conversions Franc Suisse Euro
1 CHF 0.00 EUR
5 CHF 0.00 EUR
10 CHF 0.00 EUR
25 CHF 0.00 EUR
50 CHF 0.00 EUR
100 CHF 0.00 EUR
500 CHF 0.00 EUR
1'000 CHF 0.00 EUR
5'000 CHF 0.00 EUR
10'000 CHF 0.00 EUR
50'000 CHF 0.00 EUR
Conversions Euro Franc Suisse
1 EUR 0.00 CHF
5 EUR 0.00 CHF
10 EUR 0.00 CHF
25 EUR 0.00 CHF
50 EUR 0.00 CHF
100 EUR 0.00 CHF
500 EUR 0.00 CHF
1'000 EUR 0.00 CHF
5'000 EUR 0.00 CHF
10'000 EUR 0.00 CHF
50'000 EUR 0.00 CHF
Find our other currency converters
Exchange your CHF to EUR at the best rate!
1. Je crée un compte gratuit.
2. Je fais un virement bancaire sur le compte de Telexoo.
3. Je reçois mon change avec de meilleurs taux sous 24 à 48 heures.
How does Telexoo work?
Convertir vos francs suisses en euros avec Telexoo
Transaction Security
Fast transactions
Save money
Why use Telexoo?
Save money
Le taux Telexoo est plus avantageux que celui d'une banque classique ou d'un bureau de change. Avec notre service de paiements, économisez sur chaque transaction.
Que vous changiez des francs suisses chf en euro eur, en livre, en dollar ou d'autres devises, vous pourrez économiser jusqu'à 80% sur les frais de change par rapport à votre banque.
Transaction Security
Telexoo SA est un intermédiaire financier soumis à la surveillance de So-Fit.
SO-FIT est un organisme d'autorégulation agréé par l'Autorité fédérale suisse de surveillance des marchés financiers (FINMA) pour la surveillance des intermédiaires financiers visés à l'article 2 al. 3 de la Loi fédérale suisse concernant la lutte contre le blanchiment d'argent et le financement du terrorisme dans le secteur financier (LBA).
Telexoo prend très au sérieux la sécurité des processus de paiements et de ce site. Chaque transaction est entièrement vérifiée par nos équipes pour une totale conformité avec les réglementations helvétiques.
Fast transactions
Nous comprenons vos impératifs, pour cela nous avons mis en place un processus de transaction très rapide, vous permettant de recevoir la valeur de vos fonds convertis entre le jour même et 48h en fonction du pays de destination et la monnaie d'envoi.
With you everywhere
Pas d'engagement, pas de frais d'ouverture, ni de gestion, vous nous sollicitez pour l'achat ou la vente de vos devises uniquement lorsque vous en avez besoin.
Aucuns frais de transfert pour envoyer des euros en Suisse, en France et en Europe à partir de CHF 1'000.-.
Créer mon espace client gratuit
How to convert Swiss Francs into Euros?
Nowadays, with the exchange rate, nothing is probably easier than to change money and convert from one currency to another by yourself. Depending on the case, this sometimes becomes an almost daily operation, as the rates fluctuate so much, even for the euro exchange rate. The arrival of the website has made it possible to meet this growing need by developing applications and information that follow the evolution of the monetary exchange rate and the European Central Bank in real time.
Convert euro or CHF? What used to be done in the past via a banker or exchange offices is now possible today thanks to this virtual interface, available 24 hours a day, with an incomparable presentation and precision for currency conversion. The converter applications are extremely easy to use, allowing anyone to engage in online foreign exchange transactions with the utmost security and protection through real personalised contact.
Thus, these free online currency converters are valuable tools that allow you to know the exact rate of one currency against another on the foreign exchange market, and of course the rate of the euro. For example, in a few seconds, via a site, a page, a blog, it is possible for you to know how much the value of a Swiss franc represents in the euro area. There is also a support on Youtube or Facebook, on all information about currencies, from the european currency to the Yen, through the stock exchange, without risk.
A currency exchange converter is also a home to help you get the best exchange rate in the context of the moment. Many people wonder how these converters are able to offer better rates than those offered by traditional banks. It is important to know that in the traditional system, what is called the interbank rate is applied. Thus, the more intermediaries there are, the more contact there is, the higher the rates go. A converter like the Telexoo site, working without intermediaries, is then able to offer a menu with conversion rates much more interesting than a circuit on the classic exchange rate data markets. It is a real choice. For foreign currencies, this converter page then becomes a real conciliator between you and your bank. Indeed, it is no longer your bank which operates the currency change online, which sets the rate, but the currency converter, at eur chf rates well below the level of the traditional market. And depending on the amount of money you need to convert, you can save up to 80% on the exchange rates usually offered. The privacy trading or the stock exchange also benefits from these advantages. If necessary, convert at your convenience with the "best conversion rates on the forex market."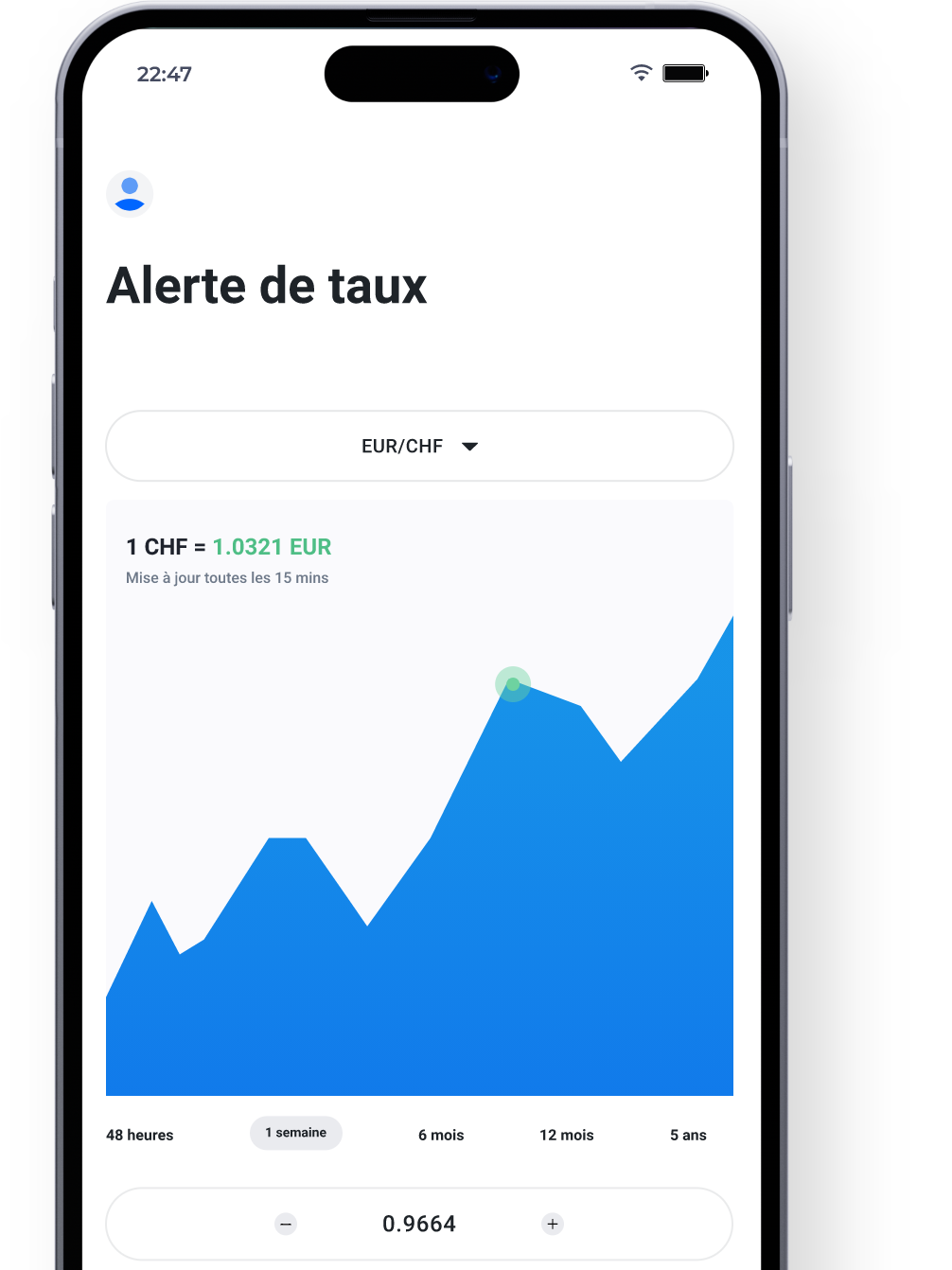 The development of the Swiss franc and the euro over the years.
After having long been the symbol of the safe-haven currency, the Swiss franc has shown clear signs of weakening since last year. In order to explain the reasons for this, some observers explained in the press that the election of Emmanuel Macron in 2017 was not unrelated to this phenomenon of a decline in funds affecting the central bank. Others spoke of a future more drastic monetary management on the part of the European Central Bank, giving more strength to the European currency at the expense of the franc. In any case, the truly optimistic economic situation of the European group has created a rather tense climate with Switzerland, it's a fact.
It is clear that this new phenomenon is not insignificant for cross-border commuters or those who work with Switzerland on a regular basis, as their personal finances are directly affected in their daily lives. Obviously, this is less worrying for Swiss workers than for French workers, who see the amount of their exchange rate in euros fall. This is why the contact with a good converter who can make savings, without risk, has become essential for individuals, cross-border transactions and currency exchange trading.
The difference in living standards between Switzerland and France
Il suffit parfois d'une frontière pour créer deux profils distincts en termes de niveau de vie et de produits financiers. Entre la Suisse et la France, qui proposent des marchés spécifiques, ce sont les paiements de tous les jours, les dépenses quotidiennes et populaires qui sont le plus touchés, comme l'alimentation, l'essence, l'immobilier, les placements, ou les charges des entreprises. Le cours des devises est donc important surtout pour les frontaliers vivant en france ou en suisse.
Pour un habitant frontalier côté français, les prix suisses, à qualité égale, sont devenus dissuasifs, surtout avec les frais de change. Faire ses courses en Suisse est devenu impossible pour beaucoup. Dans ce contexte, qui invite à partir, l'affaiblissement du CHF a un impact direct sur les familles qui convertissent leurs salaires en euros currency, pas toujours au meilleur taux de change.
Pour un habitant frontalier côté français, les prix suisses, à qualité égale, sont devenus dissuasifs, surtout avec les frais de change. Faire ses courses en Suisse est devenu impossible pour beaucoup. Dans ce contexte, qui invite à partir, l'affaiblissement du CHF a un impact direct sur les familles qui convertissent leurs salaires en euros currency, pas toujours au meilleur taux de change.
Try Telexoo, create a free account in just 5 mins!
Devenir membre du bureau de change en ligne Telexoo c'est s'assurer de l'échange rapide de vos francs suisses en euros tout en profitant d'un cours de change plus avantageux que les banques.
Une fois votre espace client créé, vous pourrez effectuer la conversion de vos francs suisses en euros en toute simplicité !
1. Depuis votre banque, effectuez un virement bancaire du montant que vous souhaitez changer vers le compte bancaire de Telexoo.
2. Une fois votre argent reçu, Telexoo créé votre transaction et vous informe par email du taux de change appliqué en fonction du cours du marché.
3. Vous recevez sous 24 à 48 heures, par virement bancaire, votre change sur votre compte en banque de destination.
Créer mon espace client gratuit