Swiss Franc/Norwegian Krone Converter
Taux interbancaire
1 CHF = 0 NOK
Fluctuation (sur 24h)
Graphique (sur 24h)
CHF
NOK
You'll save
0.00 NOK / an
Start
Interbank exchange rate Swiss franc Norwegian krone
(Last updated on )
Le taux de change interbancaire chf/nok représente la valeur d'échange du franc suisse et de la couronne norvégienne entre deux banques. Cette valeur est donc la « vraie » valeur d'échange de devises chf nok ou plutôt le « taux réel du marché ». Comme le montre notre graphique, ce taux fluctue en permanence.
Le taux de change interbancaire est un indicateur que tous les convertisseurs nok/chf ou chf/nok utilisent. Malheureusement, ce taux interbancaire n'est pas accessible aux utilisateurs lambdas, seules les banques en profitent…
Quand vous vous rendez au guichet de l'une d'entre elles pour changer vos chf en nok, la banque applique des frais supplémentaires de traitement sur votre transaction. Ces frais sont le plus souvent noyés dans le taux de change qu'elles vous proposent. Telexoo s'est donné une mission : réduire un maximum ses frais pour vous proposer le meilleur taux de change nok possible.
Conversions Franc Suisse Couronne Norvégienne
1 CHF 0.00 NOK
5 CHF 0.00 NOK
10 CHF 0.00 NOK
25 CHF 0.00 NOK
50 CHF 0.00 NOK
100 CHF 0.00 NOK
500 CHF 0.00 NOK
1'000 CHF 0.00 NOK
5'000 CHF 0.00 NOK
10'000 CHF 0.00 NOK
50'000 CHF 0.00 NOK
Conversions Couronne Norvégienne Franc Suisse
1 NOK 0.00 CHF
5 NOK 0.00 CHF
10 NOK 0.00 CHF
25 NOK 0.00 CHF
50 NOK 0.00 CHF
100 NOK 0.00 CHF
500 NOK 0.00 CHF
1'000 NOK 0.00 CHF
5'000 NOK 0.00 CHF
10'000 NOK 0.00 CHF
50'000 NOK 0.00 CHF
Find our other currency converters
Converter for Swiss franc, Norwegian krone
With a good converter, you are assured of a reliable and perfectly controlled rate. Telelexoo gives you control over your currencies and allows you to exchange Swiss Francs against Norwegian Kroner in complete security. Fast, reliable, accessible from a computer, a tablet, or a telephone.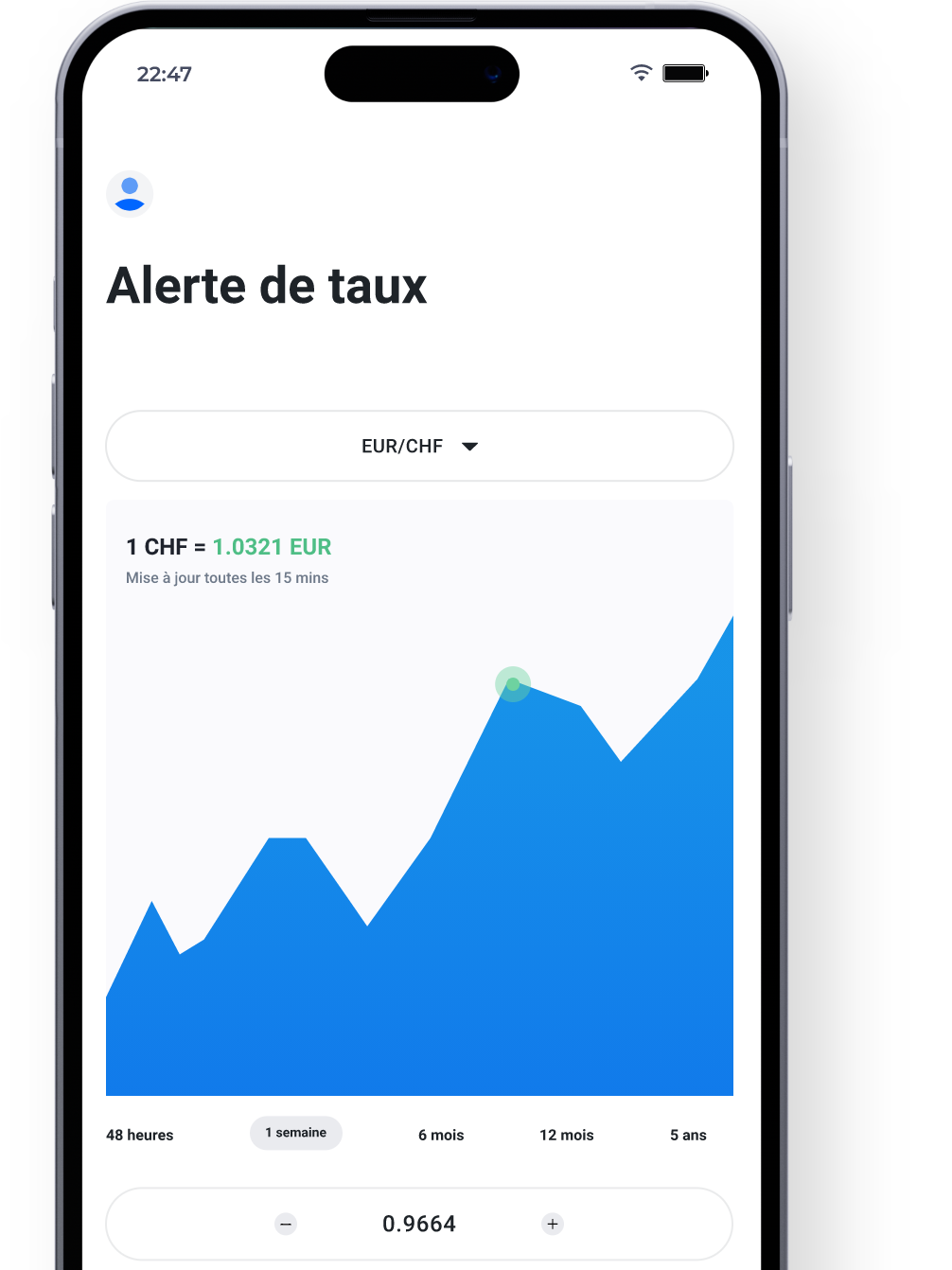 Evolution of the CHF-NOK exchange rate
Values are never stable. All currencies fluctuate. Over a year, the Norwegian krone has rather calm movements, which does not mean that it will remain fixed. Telexoo monitors the slightest jolts in currencies around the world in real time so that we can offer you the best exchange rate.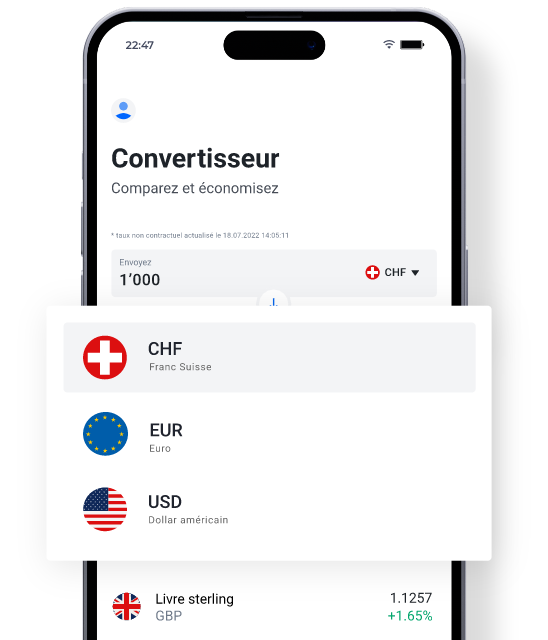 The steps to follow to convert CHF into NOK via Telexoo
Telexoo is an easy to use converter, with a free registration, allowing you to take advantage of all the services of the site. It is you who programs your operation. Telexoo executes your request and transfers the money directly to your account, in full transparency, with an official document certifying the transaction. Nothing is simpler today than to change Swiss francs into Norwegian kroner. Because Telexoo has been designed for both professionals and beginners.
Choosing Telexoo rather than a traditional bank
With Telexoo, you have no additional commission, no account maintenance fees. On the contrary, the purpose of this tool is to make you save money by offering you solutions that are not found in traditional banks. Attentive to the slightest fluctuation in interest rates, Telexoo offers you the most advantageous solution for you, in the most total legality. Thus Telexoo becomes a competitive and indispensable tool, within everyone's reach.
Good reasons to use Telexoo
As we have seen, by using Telexoo, you can save money. But also time. Indeed, you perform your operations from where you are. No more need to move around. At any time of the day or night, you can change your Swiss francs into Norwegian kroner.
Post-transaction security
The advantage of a converter like Telexoo is its seriousness, its professionalism, recognized by all its users. We must not forget either its personalized customer relationship that allows everyone to call an adviser from a direct line. Because behind the platform of an online converter hides a human team attentive to the desires and needs of all its users. Need we remind you that Telexoo is a totally secure site? Your money needs to evolve in a climate of trust. With Telexoo, you'll save up a lot.
SO-FIT est un organisme d'autorégulation agréé par l'Autorité fédérale suisse de surveillance des marchés financiers (FINMA) pour la surveillance des intermédiaires financiers visés à l'article 2 al. 3 de la Loi fédérale suisse concernant la lutte contre le blanchiment d'argent et le financement du terrorisme dans le secteur financier (LBA).
Try Telexoo, create a free account in just 5 mins!
No commitment, use Telexoo whenever you want. With no account fees, Telexoo adapts to your needs.
Start